Check Out Our Latest Vacation Deals
---
When planning a dream vacation, it's important to get the quality and value you expect. Whether a relaxing beach getaway or a thrilling culinary adventure, we'll help you get the best deal on your vacation.
The sample pricing shown below is per person, double occupancy, for three nights. Check out our current promotion to see how you can save even more.
Pricing Terms and Conditions
Price is valid for a Delta Vacations flight and hotel package from the Delta Vacations origin airport specified to the Delta Vacations airport destination specified.
Advertised package prices are based on real-time itinerary pricing available at delta.com/vacations. Prices are subject to availability, and may change at any time prior to completion of booking.
Prices are per person, in U.S. dollars or miles equivalent, subject to availability, and are not guaranteed until paid in full. Prices are based on hotel or resort double occupancy, except as otherwise expressly noted.
Travel packages may reflect a variety of included amenities. Please check the individual hotel listing to confirm whether the hotel offering in the package offers European Plan, breakfast included, all-inclusive or other amenity and meal offerings.
For purposes of pricing, airfare is Main Cabin and hotel is the base (deluxe or better) room category available at the time of pricing.
Prices and amenities may vary by hotel room category or travel date.
Additional charges may apply for applicable hotel/resort fees or departure taxes collected by hotel/resort/airport at destination.
Delta Vacations flight reservations may be made up to 331 days in advance of flight departure.
Delta Vacations must issue all airline tickets.
Packages are nonrefundable, and change fees apply. Standard Terms and Conditions apply, and are outlined during the booking process; other restrictions may apply.
Delta Vacations is the final authority on the interpretation of these rules, and reserves the right to change these Terms and Conditions without prior notice.
所有「飛凡哩程常客計劃」的規則適用。 欲查閱這些規則,請瀏覽delta.com/memberguide。「Delta Vacations」機票根據訂位艙等和已飛行距離可累積尊爵資格美元消費(MQD-僅限美國境內會員)。 優惠哩數不會計入尊爵會或飛凡百萬哩程會員的會員資格。 法律禁止的地方本活動視為無效。 優惠隨時會變更,恕不另行通知。 其他限制可能適用。
Redemption of miles toward qualifying packages is subject to all mileage redemption terms and conditions: https://www.delta.com/us/en/delta-vacations/use-miles
部分行程可能搭乘達美聯營航空: Endeavor Air, Inc., Republic Airways, and SkyWest; Delta Shuttle® carriers: Republic航空和Compass航空;天合聯盟合作夥伴: Aeroflot、Aeromexico、Air Europa、Air France、Airlinair、Air One、Air One City Liner、Alitalia、BritAir、China Airlines、China Eastern、China Southern、CSA Czech Airlines、KLM和Korean Airlines;或達美公用航班編號合作夥伴: Aerolitoral dba Aeromexico Connect,  Alitalia CityLiner dba Alitalia, CAIone Alitalia Express dba Alitalia, CAI Second, Aeromar, Brit Air dba Air France, Carpatair dba Alitalia, City Jet dba Air France, GOL Airlines, Hawaiian Airlines, Horizon Air Industries dba Horizon, KLM CityHopper, Olympic Air, Privilege Style, Regional CAE dba Air France, Shanghai Airlines, SwiftAir, Virgin Atlantic International, Virgin Australia International, Virgin Australia Limited NZ dba Virgin Australia, VLM Airlines and WestJet.
行李費用: For travel within the United States (including Puerto Rico), $30 USD fee for first checked bag and $40 USD fee for second checked bag. For travel between the United States and the U.S. Virgin Islands, Central America, Caribbean, Guyana and Bermuda, $30 USD fee for first checked bag and $40 USD fee for second checked bag. For travel between the United States and Mexico, $30 USD fee for first checked bag and $55 USD fee for second checked bag. 往返於美國、薩爾瓦多與厄瓜多之間的旅行,第二件託運行李收費$40 USD。 For travel between the United States and Panama, $30 USD fee for first checked bag (Basic Economy only) and $40 USD fee for second checked bag. 針對往返美國與南美洲之間的旅行(除蓋亞那與厄瓜多之外),託運行李免收費用。 For travel between United States and Europe, $100 USD fee for second checked bag. 適用於往返美國和亞洲或澳洲之間的行程,第一或第二件託運行李為免費。 行李須符合尺寸/重量限制。 詳情請洽達美地勤人員或參閱「超標行李」。
票價、費用、規則及優惠可能隨時變更,恕不另行通知。 其他限制可能適用。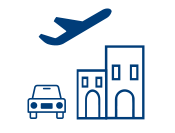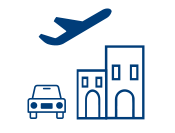 ALL IN ONE
The best vacation packages
designed for SkyMiles® Members.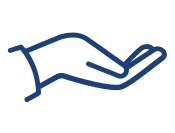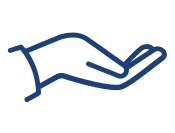 24/7 CARE
Experience a new standard of care and award-winning support and service —
whenever you need it.